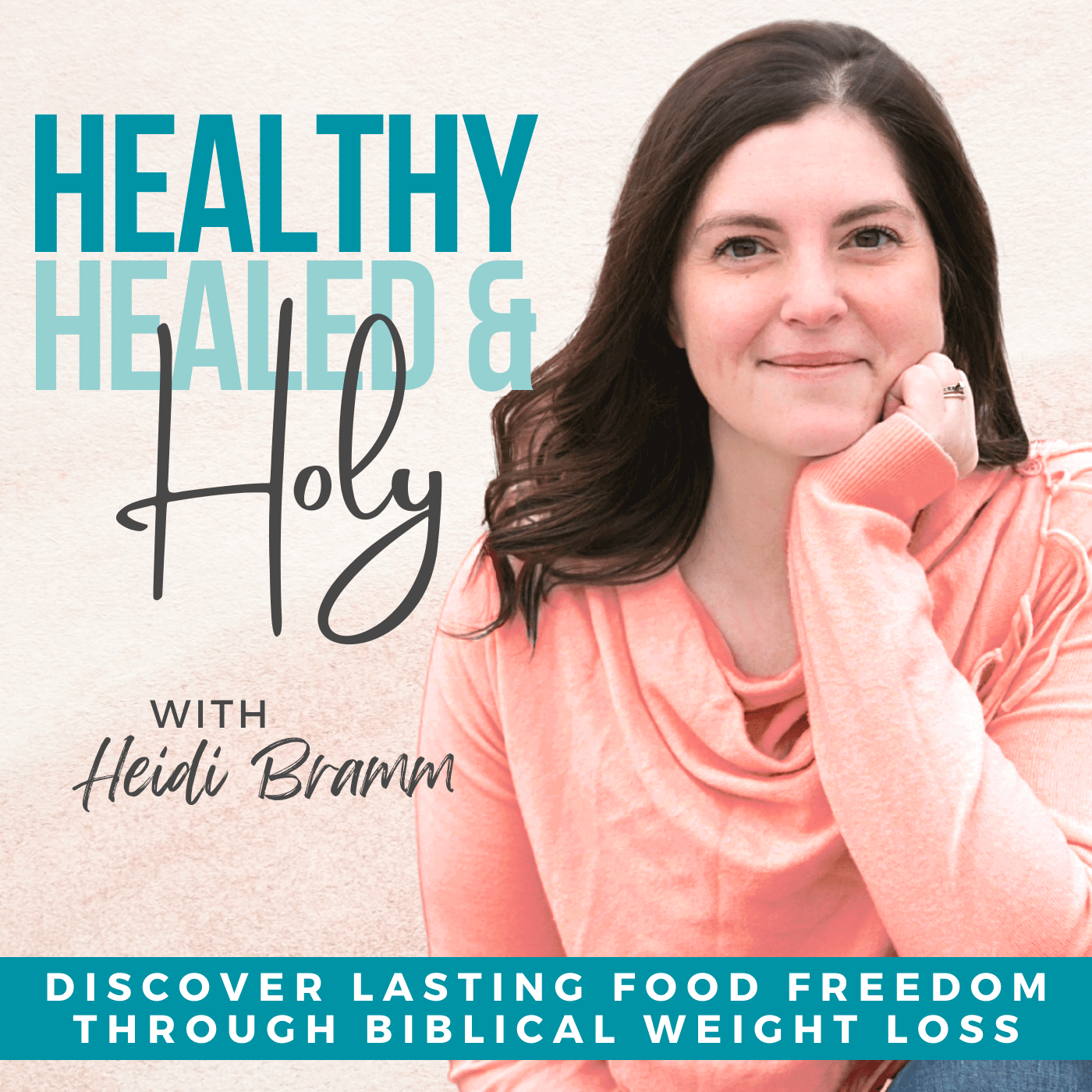 Have you battled your weight your whole life? Are you sick and tired of losing and gaining the same 30, 40, or even 50 pounds over and over again? Do you wish there was a biblical solution to help you get unstuck? Are you ready to find victory and freedom from food once and for all? Far too many Christian women are stress-eating, doubting their self-worth, uncomfortable in their own skin, and feeling alone and worried that being overweight is something they will always battle. They don't believe in the identity of who God says they are or that victory is for them. In this podcast, you will find biblical and healing solutions to set you free from the chains of emotional eating, obsessive thoughts around food, and the lies that have been keeping you stuck in the cycle of shame and hopelessness. My mission is to equip you to lose weight fast while healing your relationship with food and restoring your identity in Christ. If you're ready to redeem the time wasted on worldly solutions in exchange for biblical weapons for weight loss and a closer walk with God, then you're in the right place! Hey Beloved, I'm Heidi. A Jesus-loving wife, work-from-home mom, daughter of the king, and sister-Christian friend. I totally gave up during my 4th pregnancy after a lifelong battle with my weight. Years of effort, discipline, money, and energy went down the drain. I was sick and tired of yo-yo dieting and the obsessive thoughts about food and my body image, and losing and gaining the same 40-60 pounds over and over. Shame didn't care that I was pregnant four of those times. My body was morphing and there wasn't anything I could do about it. Having success only to gain it back throughout pregnancies or during stressful seasons of life had done a real number on my self-esteem and my confidence. I wasn't taking risks in my business, I wasn't living out my true calling and owning it, and I was stuck in relationships because I was being so protective with my heart. After so many failed attempts and no motivation to try again, I was seriously doubting my ability to create lasting change in my life. I knew I would not be able to rely on my own strength and honestly, I didn't even want to. I knew I couldn't do it by myself. BUT GOD. He is my redeemer. He's been recovering my heart, restoring my soul, renewing my health, and rebuilding my identity in Him. After years of giving up, He exchanged my sorrow for joy and freedom with food. I'm grateful to be able to share my experience and process of releasing almost 50lbs of excess weight with others so they too can journey with Him and access the blueprint He's laid out before me. If you're ready to stop going through the motions and take your health and wellness next level… Willing to let God transform your thinking, heal your wounded soul and unlock your true potential… Ready to live a more fulfilled life... healthy, healed, and holy - then this is the podcast for you! Dust off your Bible and grab that green smoothie as we heal your way to weight loss so you can get back to doing the things you love! CONNECT >>> support@coveredbeloved.com COMMUNITY >>> facebook.com/groups/biblicalweightlossblueprint LISTEN >>> iTunes: tinyurl.com/coveredbeloved WEBSITE >>> heidibramm.com ESSENTIAL OILS >>> bit.ly/oilsmadeeasyworkshop INNER HEALING >>> bit.ly/innerhearthealing GOD'S GIRLS CARDS >>> bit.ly/godsgirlscards
Episodes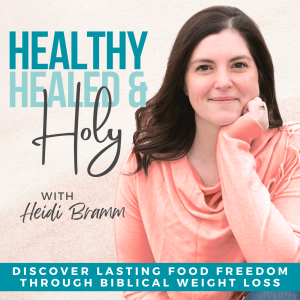 Friday Mar 04, 2022
Friday Mar 04, 2022
Do you ever feel like there is something holding you back from complete healing? Jesus is your ultimate healer, and there is healing at the cross! 
In this episode, Heidi shares her confidence in what inner healing can do and answers some common questions about soul wounds and how they can manifest, and how inner healing can help you break free from any emotional pain, lies, or limiting beliefs that have been keeping you stuck.
"You can't carry old baggage into your promised land where God wants to take you." ~Heidi Bramm
Listen in to learn how to gain confidence as you get aligned with the truth of who God says you are and help you step into the victory, freedom, and satisfaction gifted to you through Christ. 
ARE YOU READY TO GET TO YOUR GOD-CENTERED WEIGHT? JOIN OUR COMMUNITY IN THE BIBLICAL WEIGHT LOSS BLUEPRINT!
Relevant Links: 
WORK WITH HEIDI
__________________  
BOOK INNER HEART HEALING SESSIONS
Have emotional hurts that aren't yet healed? Living with broken-heartedness to one degree or another? Soul wounds can manifest in many ways including sadness, anger, depression, fear, anxiety, un-forgiveness, disunity, self-rejection, and self-hatred. The Lord is after the whole heart in connection and in relationship with Him. 
BOOK single sessions online at heidibramm.com or message support@coveredbeloved.com for exclusive pricing on the Breakthrough Bundle and/or Deep Dive Bundle.
 __________________  
FREE VIRTUAL WORKSHOP
Essential Oils Made Easy
A free, 45-minute workshop designed for people just starting to explore the potential of essential oils for health + wellness. My goal is to educate and empower you with the basics so that you can make an informed decision on whether essential oils are a good fit for you and your family! 
Visit: bit.ly/oilsmadeeasyworkshop
Everyone that decides to work with me will qualify for VIP pricing and save 25% on all of their orders, receive access to continuing education, plus additional support in our online community, fun giveaways, and more!