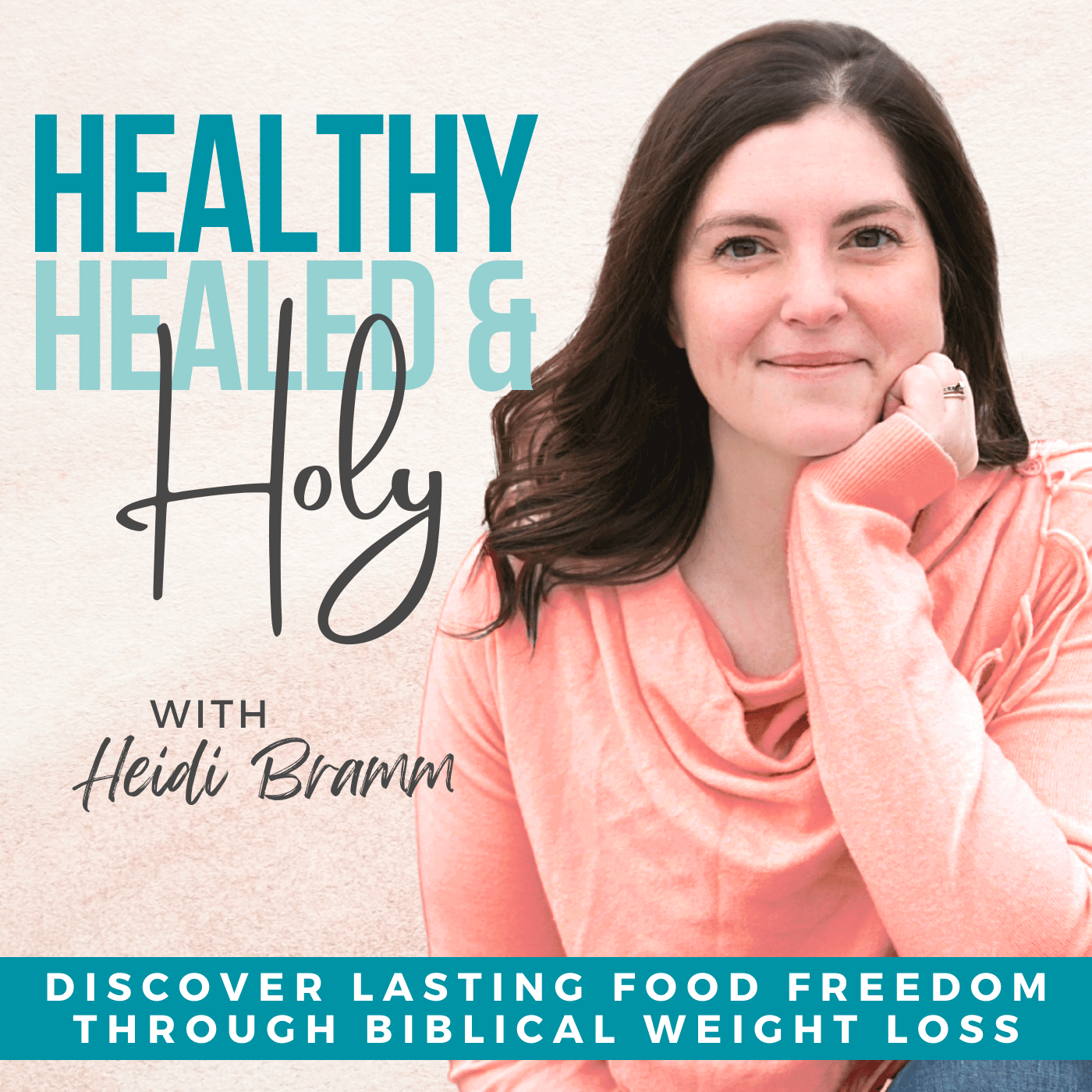 Have you battled your weight your whole life? Are you sick and tired of losing and gaining the same 30, 40, or even 50 pounds over and over again? Do you wish there was a biblical solution to help you get unstuck? Are you ready to find victory and freedom from food once and for all? Far too many Christian women are stress-eating, doubting their self-worth, uncomfortable in their own skin, and feeling alone and worried that being overweight is something they will always battle. They don't believe in the identity of who God says they are or that victory is for them. In this podcast, you will find biblical and healing solutions to set you free from the chains of emotional eating, obsessive thoughts around food, and the lies that have been keeping you stuck in the cycle of shame and hopelessness. My mission is to equip you to lose weight fast while healing your relationship with food and restoring your identity in Christ. If you're ready to redeem the time wasted on worldly solutions in exchange for biblical weapons for weight loss and a closer walk with God, then you're in the right place! Hey Beloved, I'm Heidi. A Jesus-loving wife, work-from-home mom, daughter of the king, and sister-Christian friend. I totally gave up during my 4th pregnancy after a lifelong battle with my weight. Years of effort, discipline, money, and energy went down the drain. I was sick and tired of yo-yo dieting and the obsessive thoughts about food and my body image, and losing and gaining the same 40-60 pounds over and over. Shame didn't care that I was pregnant four of those times. My body was morphing and there wasn't anything I could do about it. Having success only to gain it back throughout pregnancies or during stressful seasons of life had done a real number on my self-esteem and my confidence. I wasn't taking risks in my business, I wasn't living out my true calling and owning it, and I was stuck in relationships because I was being so protective with my heart. After so many failed attempts and no motivation to try again, I was seriously doubting my ability to create lasting change in my life. I knew I would not be able to rely on my own strength and honestly, I didn't even want to. I knew I couldn't do it by myself. BUT GOD. He is my redeemer. He's been recovering my heart, restoring my soul, renewing my health, and rebuilding my identity in Him. After years of giving up, He exchanged my sorrow for joy and freedom with food. I'm grateful to be able to share my experience and process of releasing almost 50lbs of excess weight with others so they too can journey with Him and access the blueprint He's laid out before me. If you're ready to stop going through the motions and take your health and wellness next level… Willing to let God transform your thinking, heal your wounded soul and unlock your true potential… Ready to live a more fulfilled life... healthy, healed, and holy - then this is the podcast for you! Dust off your Bible and grab that green smoothie as we heal your way to weight loss so you can get back to doing the things you love! CONNECT >>> support@coveredbeloved.com COMMUNITY >>> facebook.com/groups/biblicalweightlossblueprint LISTEN >>> iTunes: tinyurl.com/coveredbeloved WEBSITE >>> heidibramm.com ESSENTIAL OILS >>> bit.ly/oilsmadeeasyworkshop INNER HEALING >>> bit.ly/innerhearthealing GOD'S GIRLS CARDS >>> bit.ly/godsgirlscards
Episodes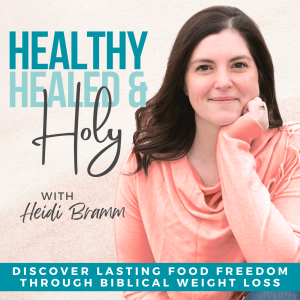 Thursday Jan 14, 2021
Thursday Jan 14, 2021
Did you know that the cleaning products in your home are doing you more harm than good? That's right, the chemicals in them are exposing you and your loved ones to toxins that put your health in danger. But what do you do to protect your immunity, you ask?
In this episode, Heidi talks about harmful cleaning products and the green cleaning alternatives that exist. She explains in detail how you can boost your immune system by getting rid of toxic products in your home and adopting healthier options.
Listen in to learn about natural DIY cleaning recipes from essential oils that will not only keep your home clean but also keep you safe and healthy.
"You're being exposed little by little every single time and each chemical exposure is a drop or a dump in your body burden bucket." ~ Heidi Bramm
Top Takeaways:
How your body acts as a filter to toxins exposing you to internal and external health dangers. 

Why you shouldn't rely on the chemical industry to tell you that products are safe because they've been wrong before. 

The uses and benefits of different types of essential oils in cleaning and diffusing your home.
What you will learn:
[1:00] Understanding why products and chemicals load our body with toxins. 

[4:05] The four areas you can improve to reduce your body burden and toxic overload.

[4:40] The harmful effects and dangers of cleaning chemicals to your body. 

[8:31] How the term 'fragrance' is used by companies legally to hide chemicals they use in products. 

[11:09] The 3 steps you need to take to switch from fragrant chemicals in your home to natural alternatives. 

[15:03]

Oregano oil and Cinnamon oil

- their composition and uses in killing bacteria, viruses, and fungi. 

[15:37] How to use

Lemon oil

to clean and purify the internal environment of your home.  

[16:33]

Rosemary oil

- use it to clean and diffuse to increase concentration.

[16:56]

Peppermint oil

- use it to clean and kill bacteria and viruses, and also help boost your energy.

[18:08]

Melaleuca/ Tea Tree oil

- use this as a deodorant, foot spray, sanitizer, and also fungi nail infection. 

[18:58] Some additional essential oils, plus tips and DIY recipes for when it comes to cleaning your bathroom (toilet), kitchen (microwave + sanitizing spray), laundry (clothes smells + stain remover), windows, and carpets without chemicals.
__________________  
WORK WITH HEIDI